The Untouched Adventure Destination in Africa
By Julie Cornelius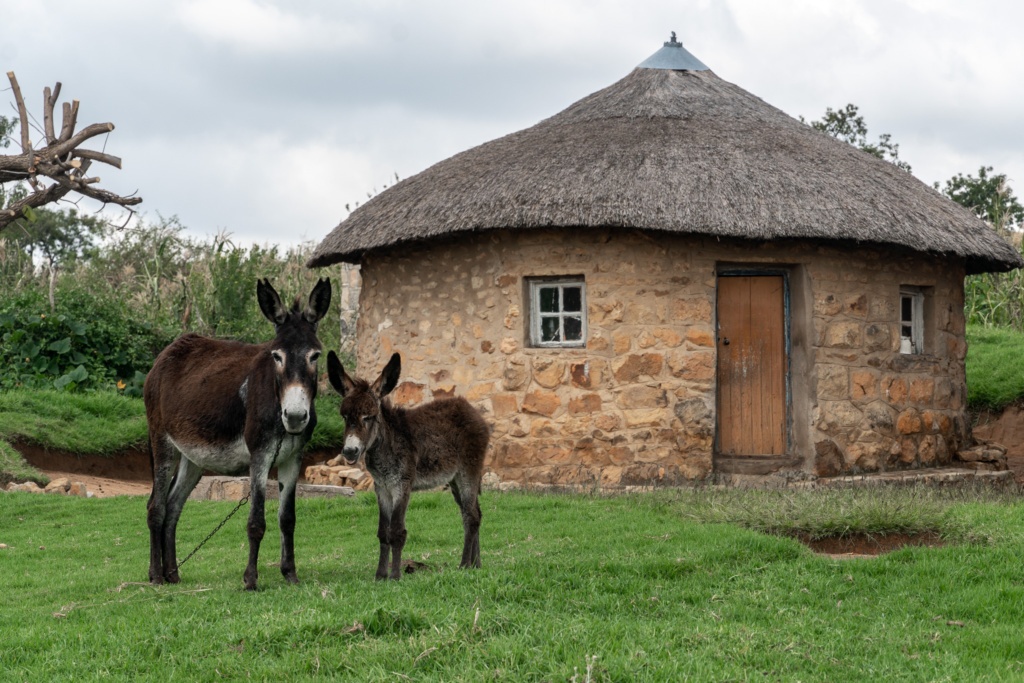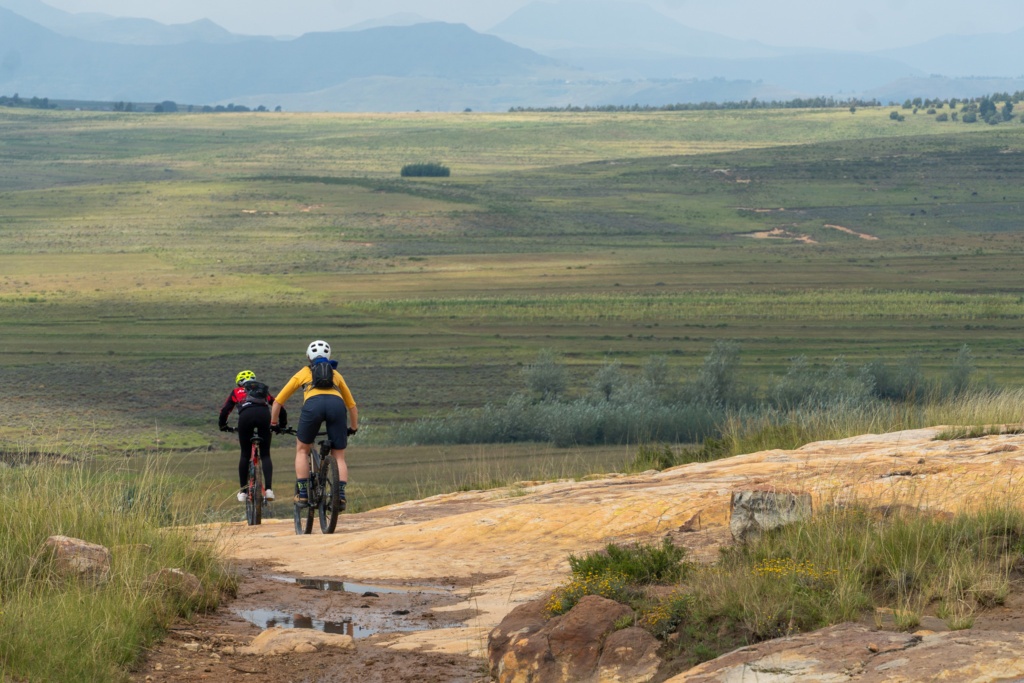 Mountains, mesas, green rolling hills and miles and miles of trails. These are the makings of any adventure travel destination, right? Well what if I told you that a little country in Africa has all of these and you probably haven't heard of it?
Most people give me a blank stare when I mention that World Ride works in Lesotho. "Where is is that?" they all ask. Lesotho (pronounced le-soo-too) is a small, landlocked country that is fully within South Africa. It is the only country in the world that is entirely above 1000m of elevation and the whole country is full of beautiful mountains and relief.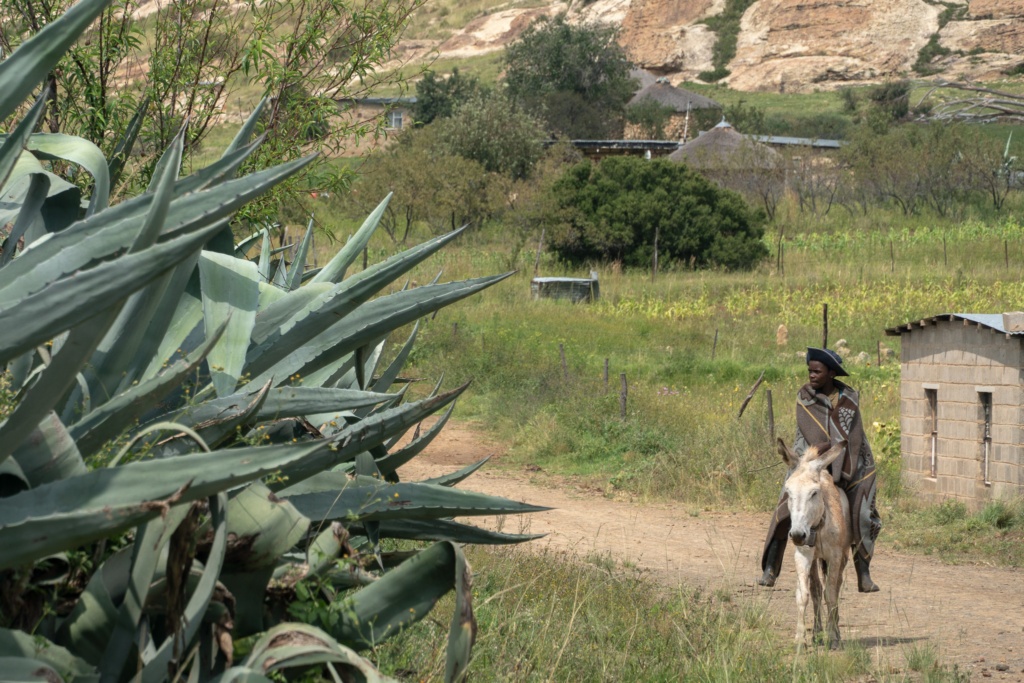 I first heard about Lesotho when I saw a social media post from Velosolutions about their new Pump for Peace pump track there. I reached out to them to see if they were interested in building a similar pump track in Nepal, the only country World Ride was working in at the time. They said yes (the pump track was built in fall of 2022!) and also said I should meet some of the women mountain bikers in Lesotho.
Four years and many WhatsApp messages later, I finally got to hug Nthati and Khothalang in Maseru, Lesotho!
We met up with the rest of the group and had dinner at the adjoined restaurant to our comfortable accommodations at the Kick4Life Hotel. We fueled up for the upcoming 10 day adventure through this beautiful country.
On our first day of riding, we got driven out of the city to avoid pavement and traffic. Our ride started on some quiet roads and a steep climb early on gave us all a wake up call and a taste of what to come. I always know that climbs lead to both fun downhills and incredible views. Lesotho was not short on either and we wound our way through some idyllic farmlands and to our next destination of Roma, the home of that pump track that I saw years before on social media!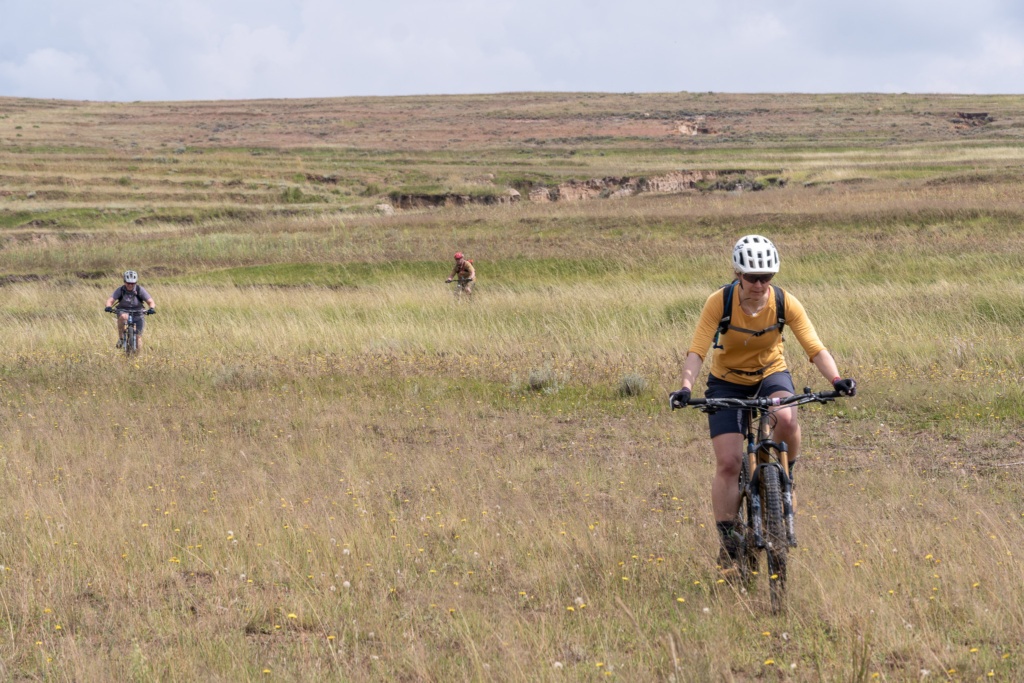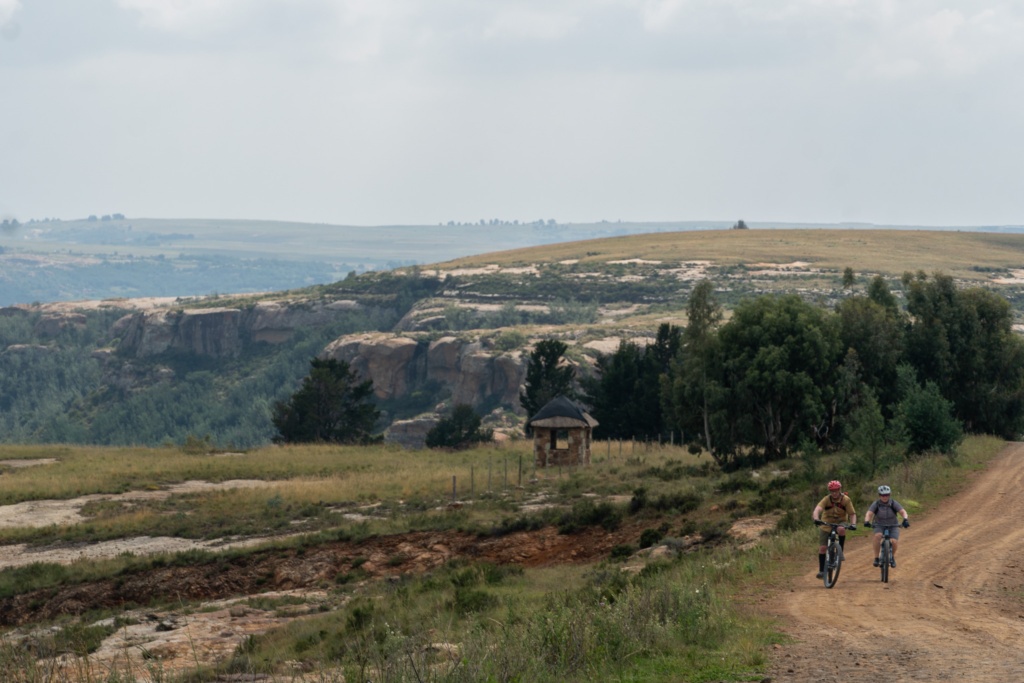 Our second ride of the trip again started with a big climb up and out of Roma. We made our way up to a quiet section of technical singletrack that traversed around the hillside. The rocks were fun to play on and brought us to a steep and loose descent. The trail had gotten a bit washed out with the recent rains, so we picked our way through and eventually made our way to a gorgeous ribbon of singletrack that wound its way back to Roma. We made it just in time to catch the end of the monthly pump track race! It was a a full circle moment to get to see the place that connected us with this amazing place full of local kids having fun!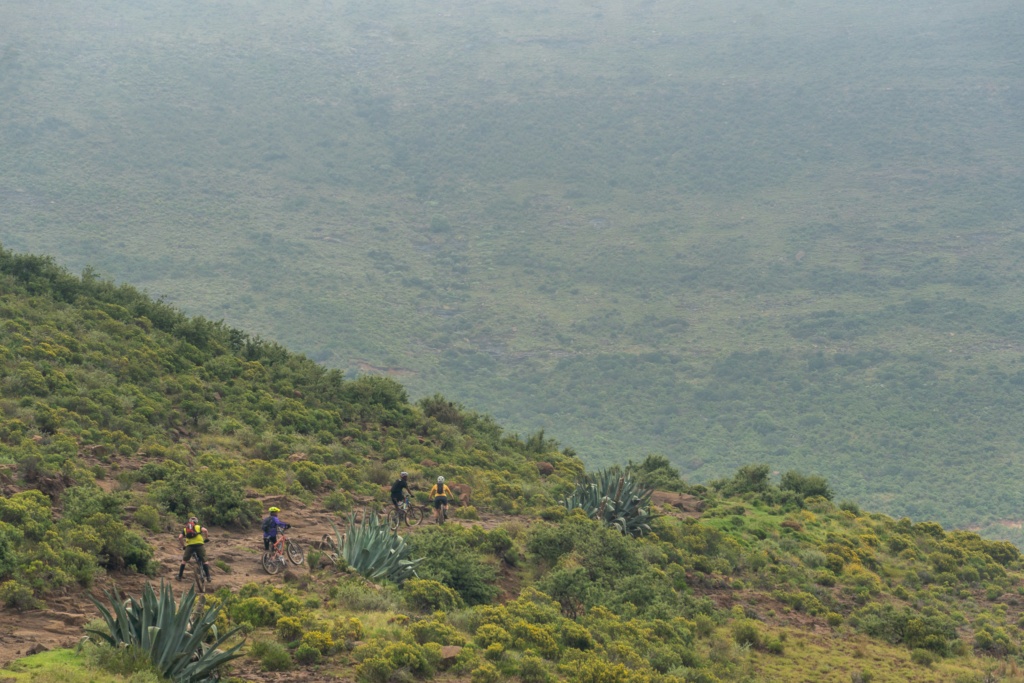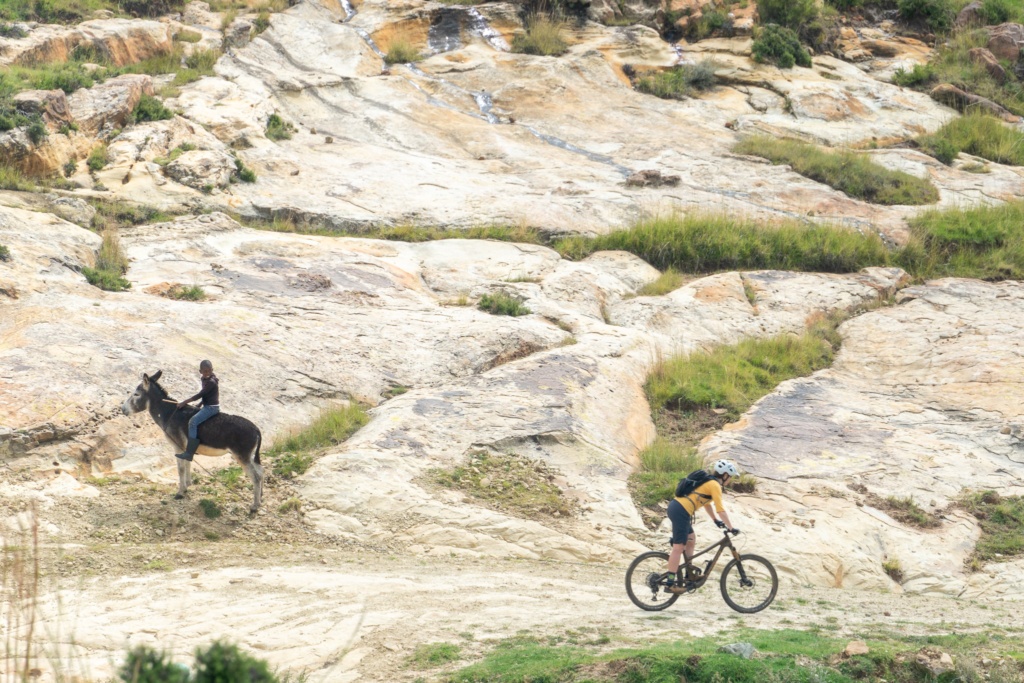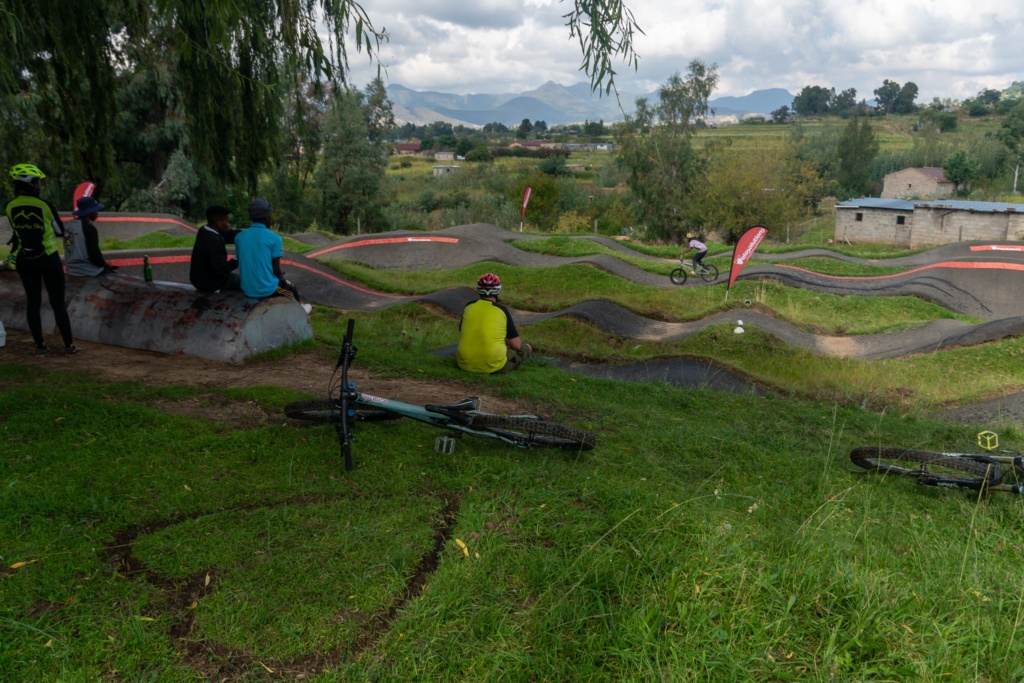 From Roma, we rode to the next village on our itinerary- Morija. This was one of the groups favorite villages and we enjoyed our stay in the lodge nestled on the hillside, a perfect place to watch the setting sun. The ride from Morija to Malealea might have been my favorite of the trip. I love rides that feel like you are away from everything and aside from the farms and small villages along the way, we felt really out there. We rode through some stunning scenery and enjoyed a day of riding through rolling hills.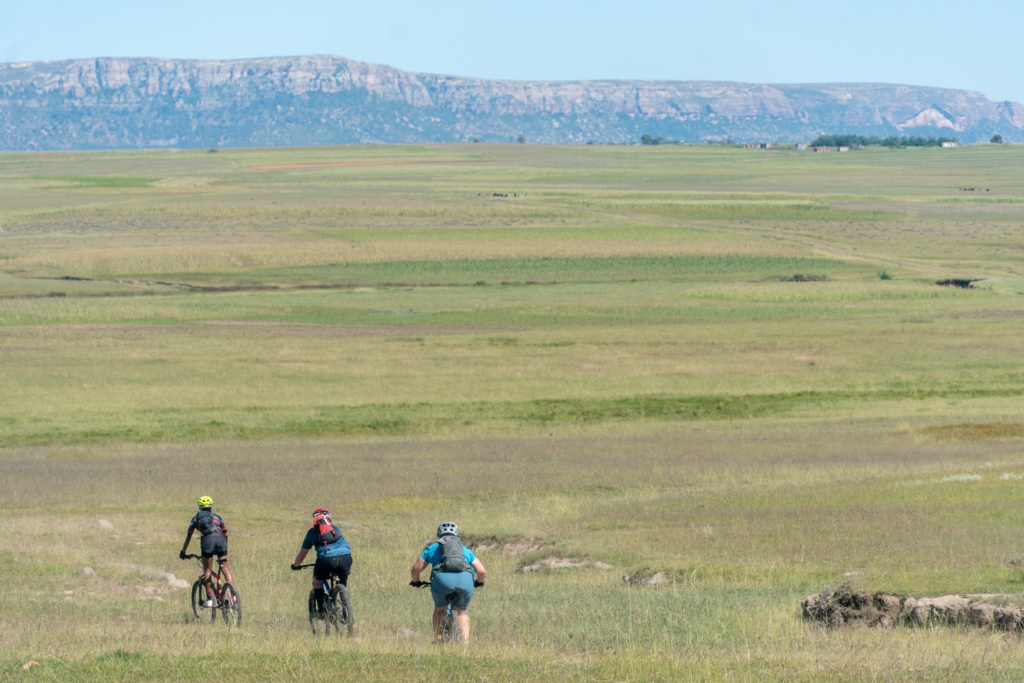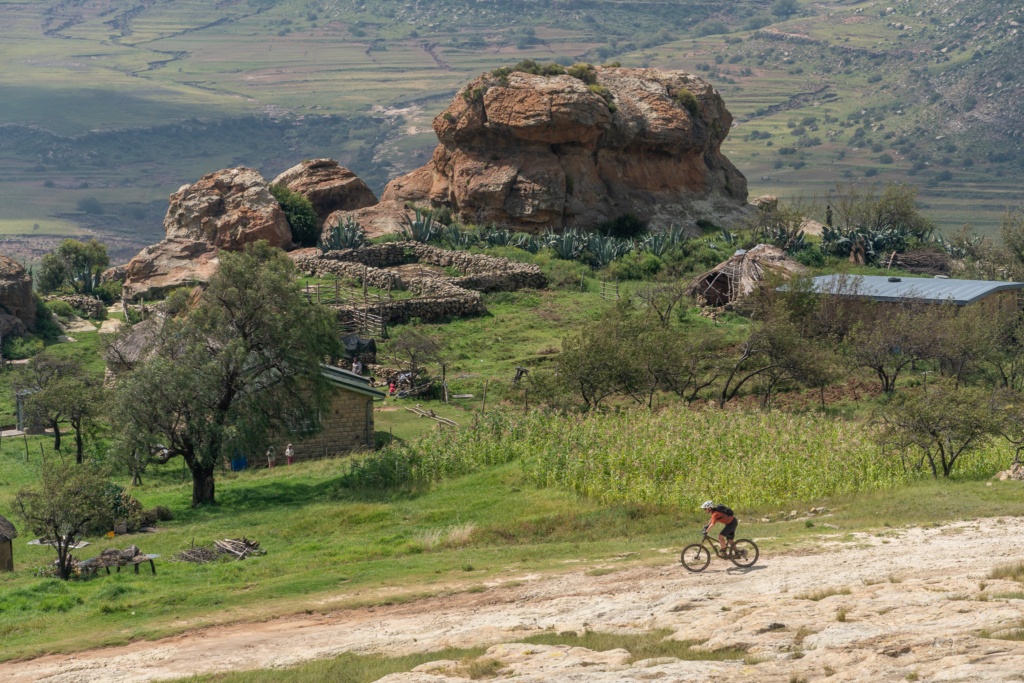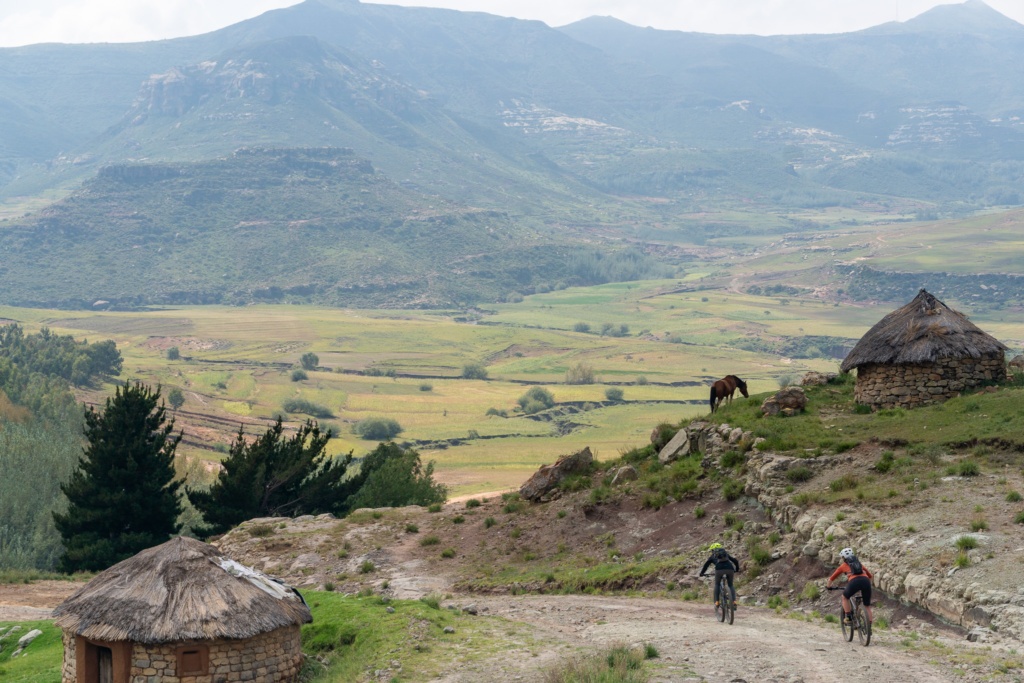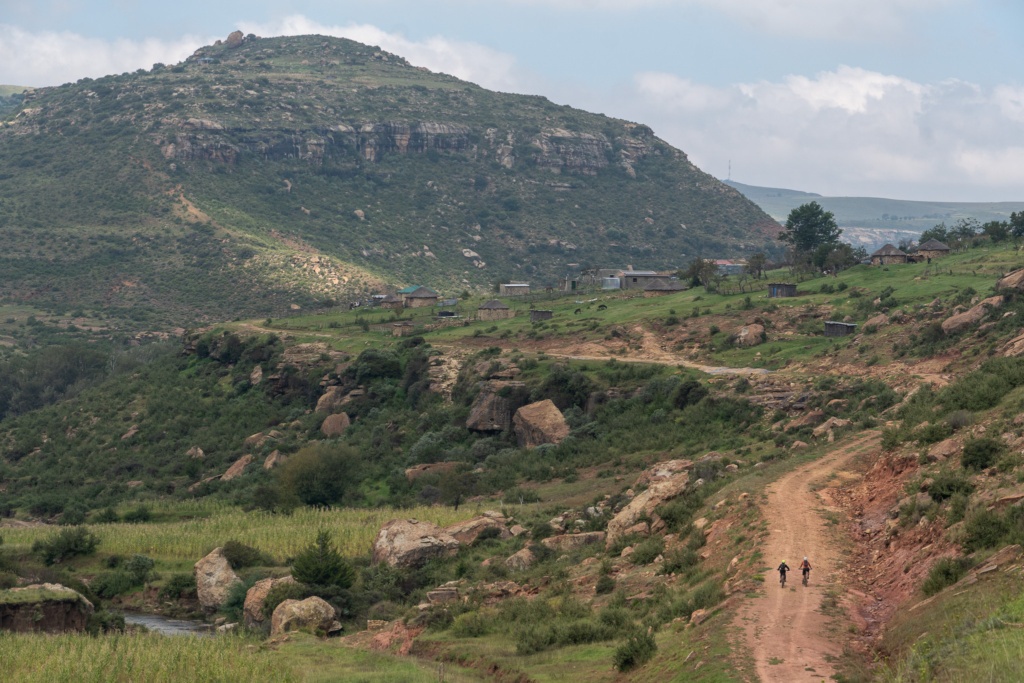 Malealea was another favorite spot we stayed on the trip. It is a mountain bike hotspot in the country and is surrounded by endless trails to ride. We enjoyed our day on the bike, a perfect combination of technical and flowy trails winding our way through the valley.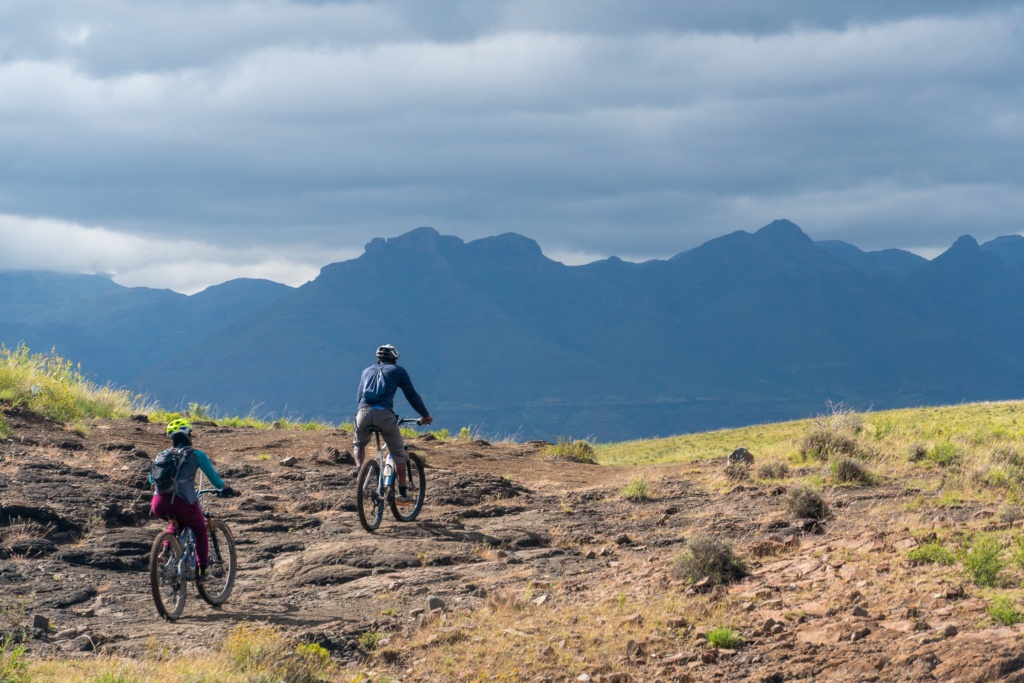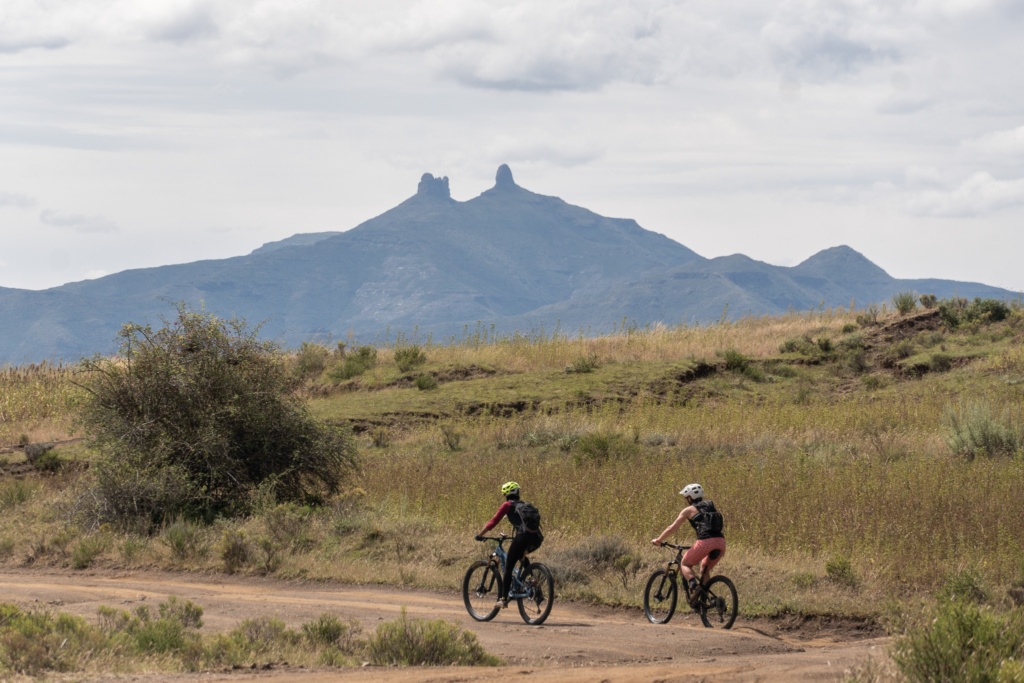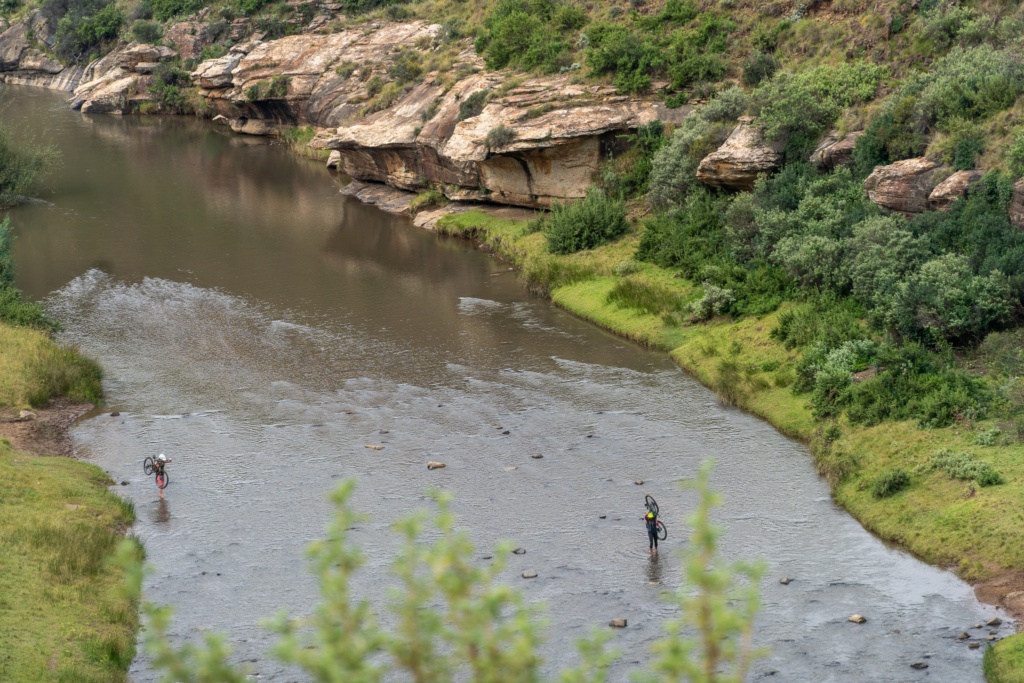 From Malealea, we ventured on to Ramabanta, to stay the night at a lodge with picturesque views of the surrounding mountains. It was our stopping point on the way to our final destination of the trip- Semonkong. Semonkong might be the most famous spot on our tour because it is home to the stunning Maletsunyane Waterfall, a 630ft tall cascade down a canyon that cuts through the bright green grasslands of the mountains. We all sat in awe watching this natural spectacle and I know I was full of gratitude for being there with the women I had worked with from afar and feeling like I was in on a secret about a place that was on the brink of being discovered.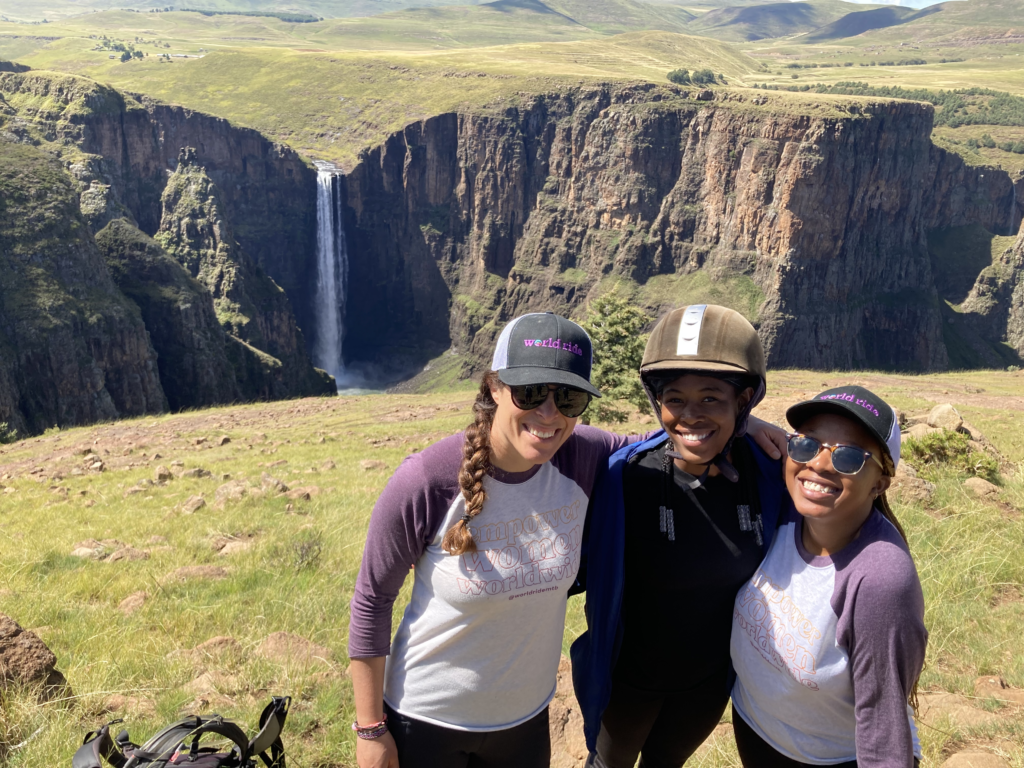 Do you want to experience the magic of Lesotho? We are working on dates for spring of 2024. Stay tuned and join our email newsletter or Community Forum to be the first to know.