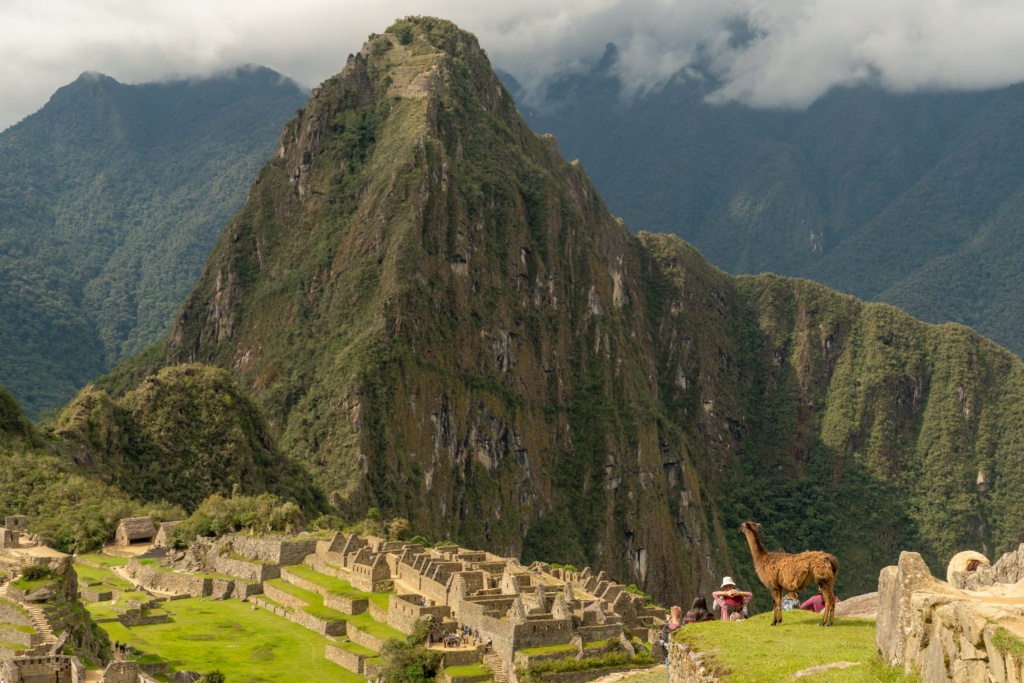 A 7 Day Mountain Bike Adventure in Peru!
Enjoy the rich culture of the Sacred Valley in Peru.
Ride challenging singletrack through the Andes.
Visit Machu Picchu, one of new 7 wonders of the world.
Support female mountain bikers in Peru.
Itinerary:
Day 1:  Arrive Cusco, transfer 2 hours to Ollantaytambo, build bikes, afternoon ride "Cacchicata", about 1000 feet of climbing dirt road/singletrack, awesome lookout above and over Ollantaytambo with countless Inca sites visible, nice descent by the river back down to town, total distance around 6 miles.
Day 2:  AM ride "Pumamarca", drive up and outside of town about 1500 feet vert to Pumamarca, a preIncan ruin, with no tourists. Check it out on foot if desired, after is a wicked fun descent right back to town on some exposed singletrack. Lunch at restaurant in town. Afternoon ride to "Salt Mines and Moray".  There are multiple versions of this ride. Approx 2000 feet of descending, 300 feet of climbing, over a little under 10 miles- super fun riding.
Day 3: Morning ride "Inca Avalanche", nearly 5000 feet from top to bottom.  Either once, twice, or one and a half times. Lunch at restaurant in town. Afternoon riding in the Salt Mines/Moray/"Paucarbamba" zone.  Same as yesterday, around 2000ft of shuttle descending, virtually no climbing.
Day 4: A ride known as "Calca" or "Lares", similar to Inca Avalanche, start at high pass at nearly 15,000 feet, drop down a beautiful grass Inca road at the perfect incline angle, turns into singletrack in narrow canyon with Inca steps and 1000+ year old mummies.  One of our best rides. Approximately 5,000 feet of descent over around 12 miles. After, back up to "Salt Mines/Moray" zone for more of that fast dry low singletracks.
Day 5: Machu Picchu. Roundtrip train from Ollanta, 6am to 6pm. * See note below for details about Machu Picchu day.
Day 6: Typically we do a ride today called "Lamay"  and "Lamay 2", similar to Calca, but with more flowing singletrack. This is also our 'flex' day, which means it can be changed based on how everyone is feeling.
Day 7: Flexible day- either ride or sightseeing around Cusco.
*Itinerary is subject to change.
Trips are coed unless noted. The minimum for this trip is 2 people.
Cost:
$1,695 (early bird - see dates below)
$1,895 (regular)
Want to save money on the cost of your trip? We can set up a personalized fundraising page for you and for every $1000 you raise, we will give you $100 off the cost of your trip! Check out the details here.
Trip includes:
Comfortable accommodations the heart of the Sacred Valley.
Breakfast at the hotel each morning.
All transportation to and from Ollantaytambo and for all rides.
Professional local guides that know the trails and have an excellent knowledge of the local culture and traditions.
Support on the trails with a shuttle vehicle.
*Due to the logistical challenges, Machu Picchu is not included in the cost. We have found that it is much easier for trip participants to book their train ticket to be able to make changes as needed. We will provide all of the needed information and help you get this booked. The cost of this part is approximately $225.
Meals (aside from breakfast) and guide gratuity are not included. Cost does not include airfare, souvenirs, alcoholic beverages, travel insurance or rental bike.
Rental bikes are very limited. For this trip, we highly recommend that you bring your own bike! We have a lot of experience traveling with bikes, so please let us know what questions that you have. This trip is on technically challenging trails at high elevations and we highly recommend a full suspension bike.
2022 Dates: 
May 6-12, 2022 (Early bird book by March 4, 2022)
Jun 19-25, 2022 (Early bird book by March 21, 2022)
July 3-9, 2022 (Early bird book by April 4, 2022)
August 14-20, 2022 (Early bird book by May 16, 2022)
Sept 18-24, 2022 (Early bird book by June 20, 2022)
OR get in touch for custom dates!
*Deposits are non-refundable and can be put toward any other World Ride trip in the future. Please see our 2021 Trip FAQs- COVID Info page for details. The remainder of the cost of the trip is due 30 days prior to the start of the trip and can be made in payments. Trips require a minimum of 4 people in order to run. Invite your friends to join you as well!