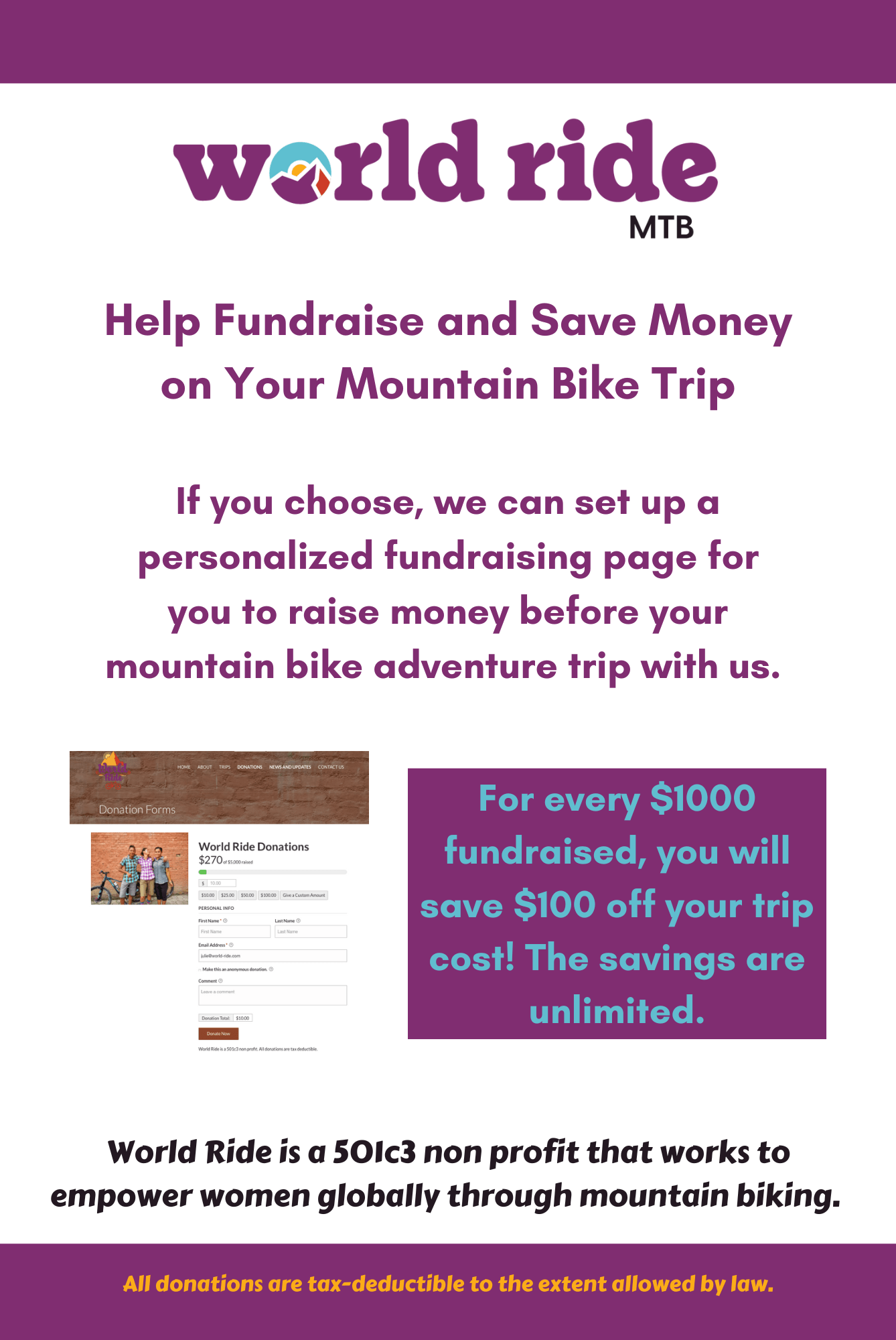 All of our trip participants ask how they can help support World Ride, and now you can help fundraise before your trip on your own personalized fundraising page. As an added bonus, for every $1000 that you raise, you will save $100 off the cost of your trip. This savings is unlimited, so if you raise enough- your trip could be free!
Your fundraising page can be personalized with the information that you would like to put on it. Send out your page to your friends and family, add it to your social media, or host a fundraising event in your city. You can choose how you would like to fundraise and since World Ride is a 501(c)3 non profit, all donations are tax deductible.
Fundraising is optional for trips, so you can join a World Ride trip without fundraising. If you would like to fundraise, let us know when you book your trip, and we will get your page set up for you.
Get in touch with Julie at [email protected] to get your fundraising page set up!