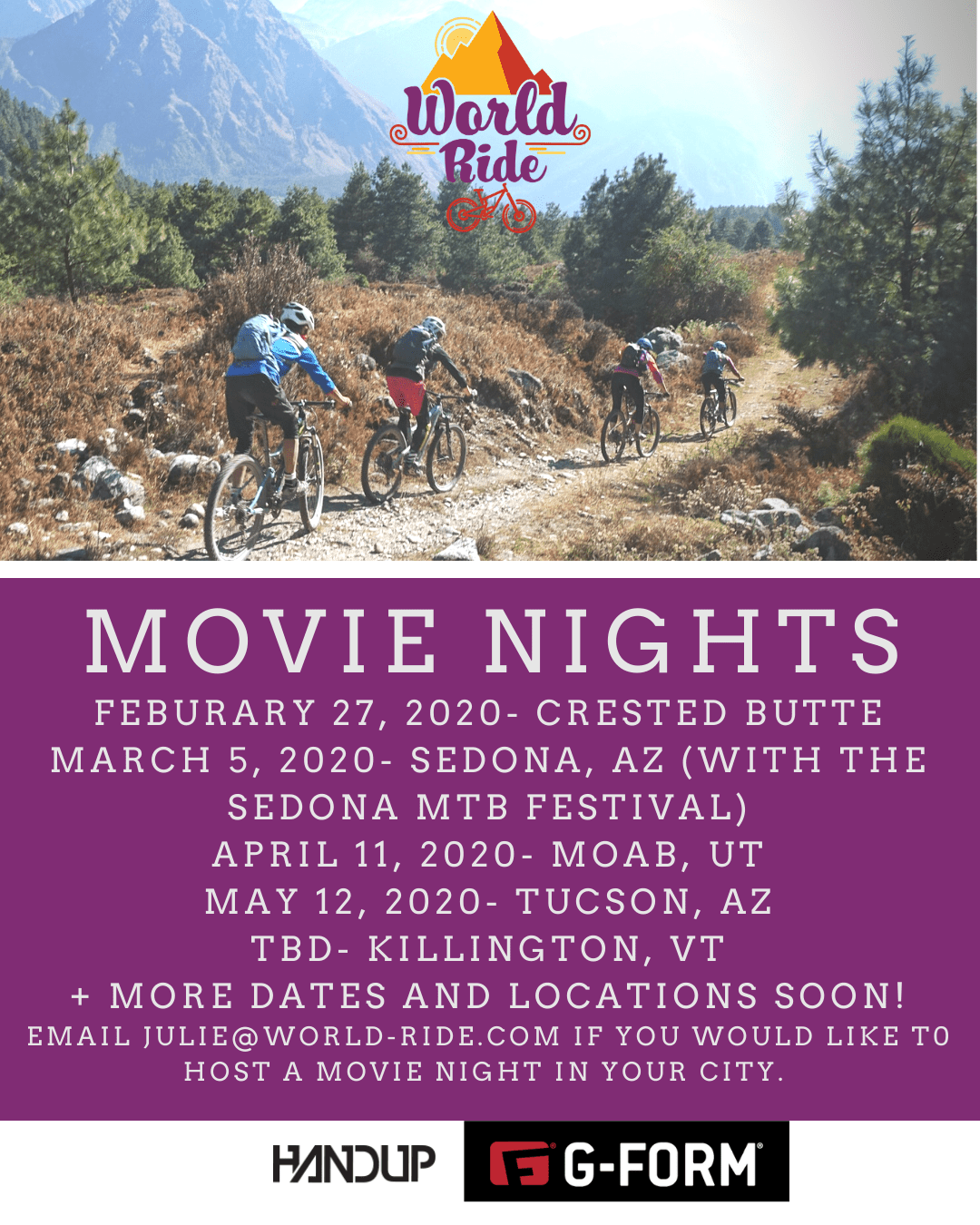 Join us for our Movie Night Fundraisers!
Featuring women's mountain bike films including:
Moksha- the story of three women changing cultural norms by mountain biking in Nepal. It was out of the making of this film that World Ride was founded.
I Just Want to Ride- a documentary of Lael Wilcox and her 2019 Tour Divide journey
On Her Terms- an Aspect Media/Monster Energy film starring Manon Carpenter and Monet Adams in Iceland
Blue-a fun film featuring women fat biking in Valdez, AK
My Last Day of Summer- sure to be a crowd pleaser, this film features a 13 years old shredder Julia
Pedal- take a trip around the world by bike with Hera Van Willick
Get tickets
All proceeds from movie nights go to work on our current projects in Nepal and Guatemala, as well as expanding to Peru and Lesotho. We will also have a raffle at each location with great prizes from our sponsors.
May 12, 2020
TBD
April 11, 2020
We will do the planning!