Get a World Ride T-shirt, hat or socks to help support our mission of empowering globally women through mountain biking.
*All proceeds from the sale of our Nepal socks go toward purchasing a bike for the bike library for the women in Nepal!*
Women's shirts are a fitted cotton/polyester blend and Men's/Unisex shirts are 100% cotton. Women should size up if they want a looser fitting shirt.
Hats are snapback foam trucker hats and we love them!
Shipping is a flat rate of $5 per order within the US, no matter how many items you get.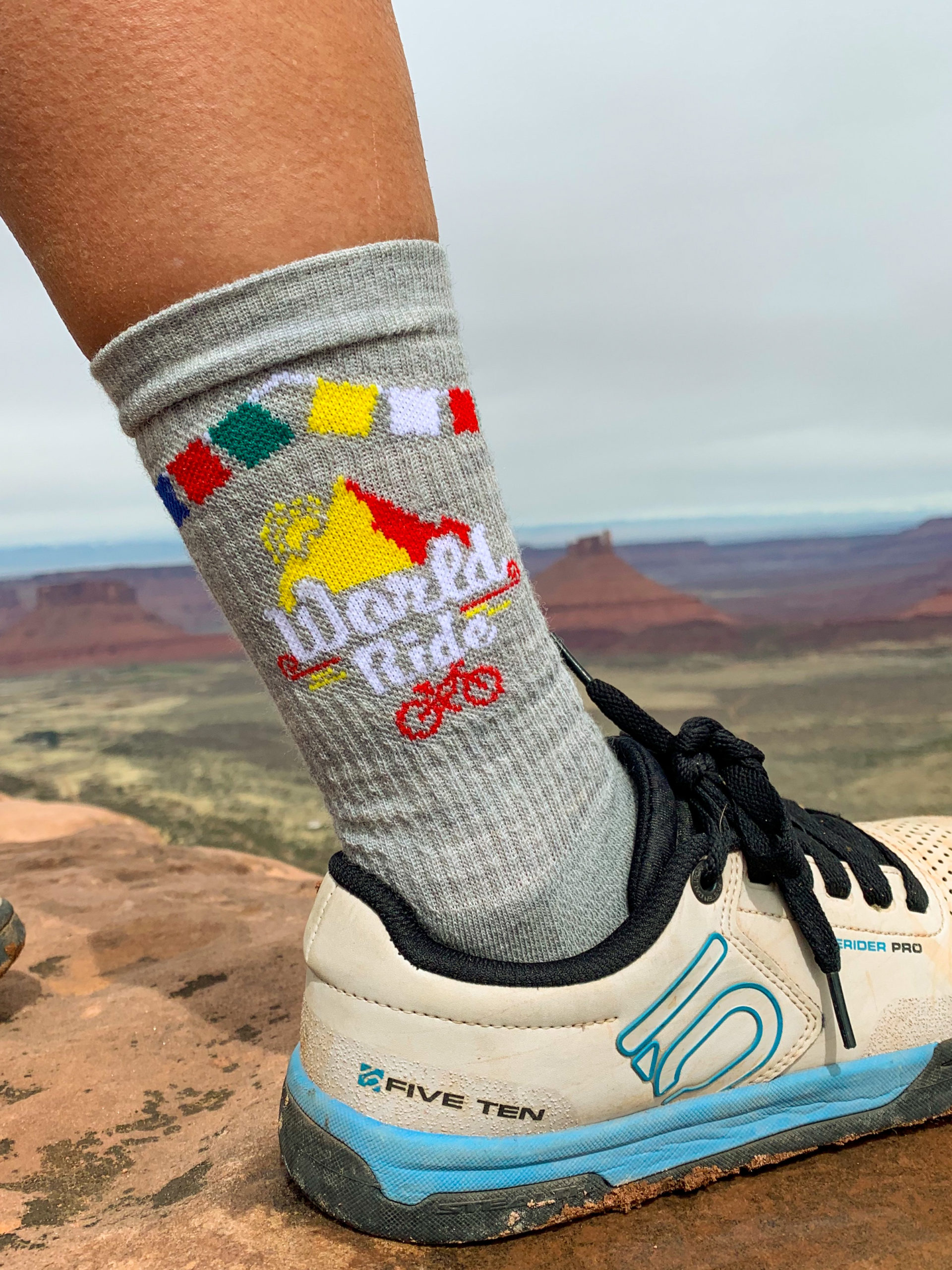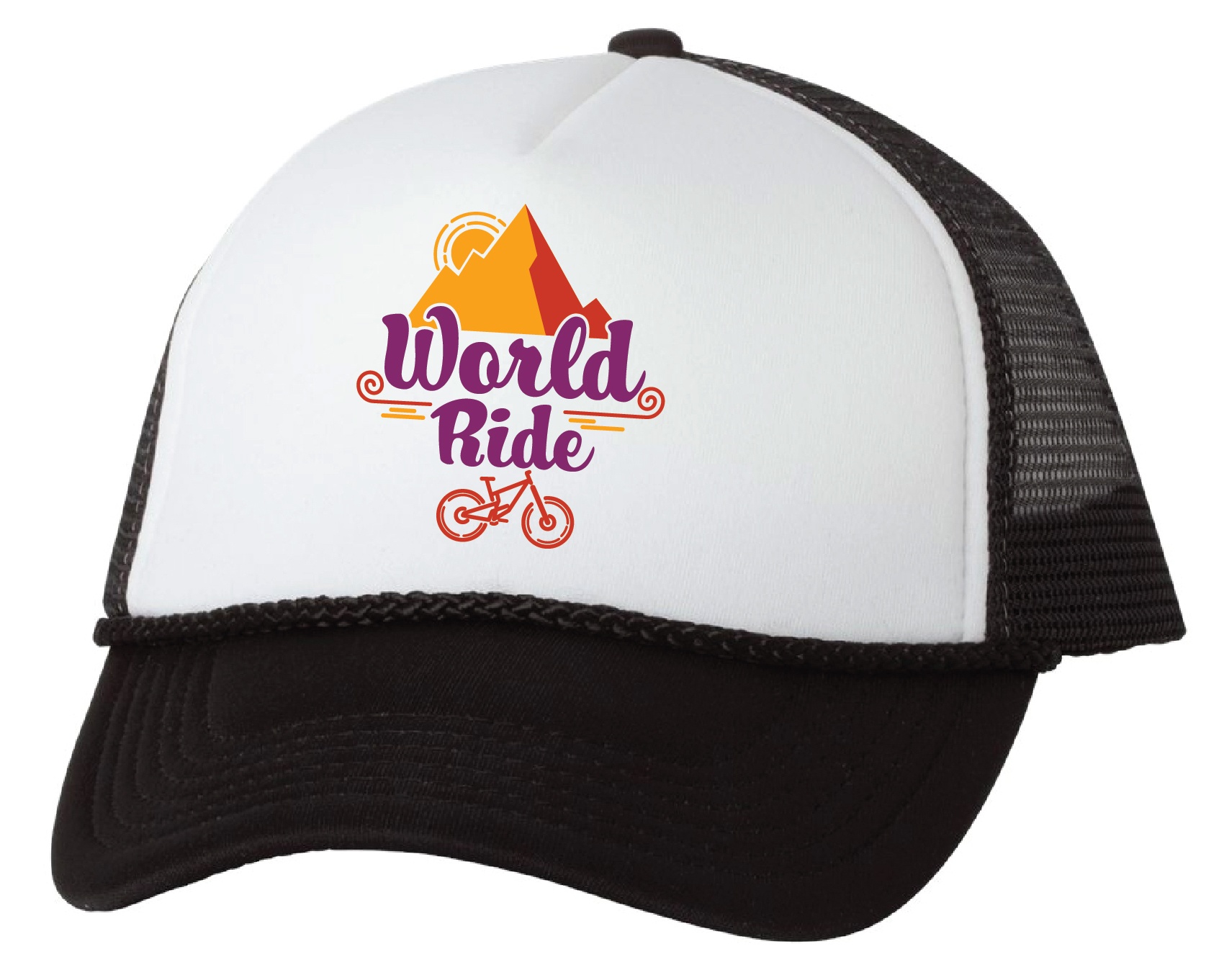 $25 donation for a World Ride T-Shirt
$15 donation for World Ride Nepal Prayer Flag Merino Wool Sock Guy Socks
$20 donation for a World Ride trucker hat