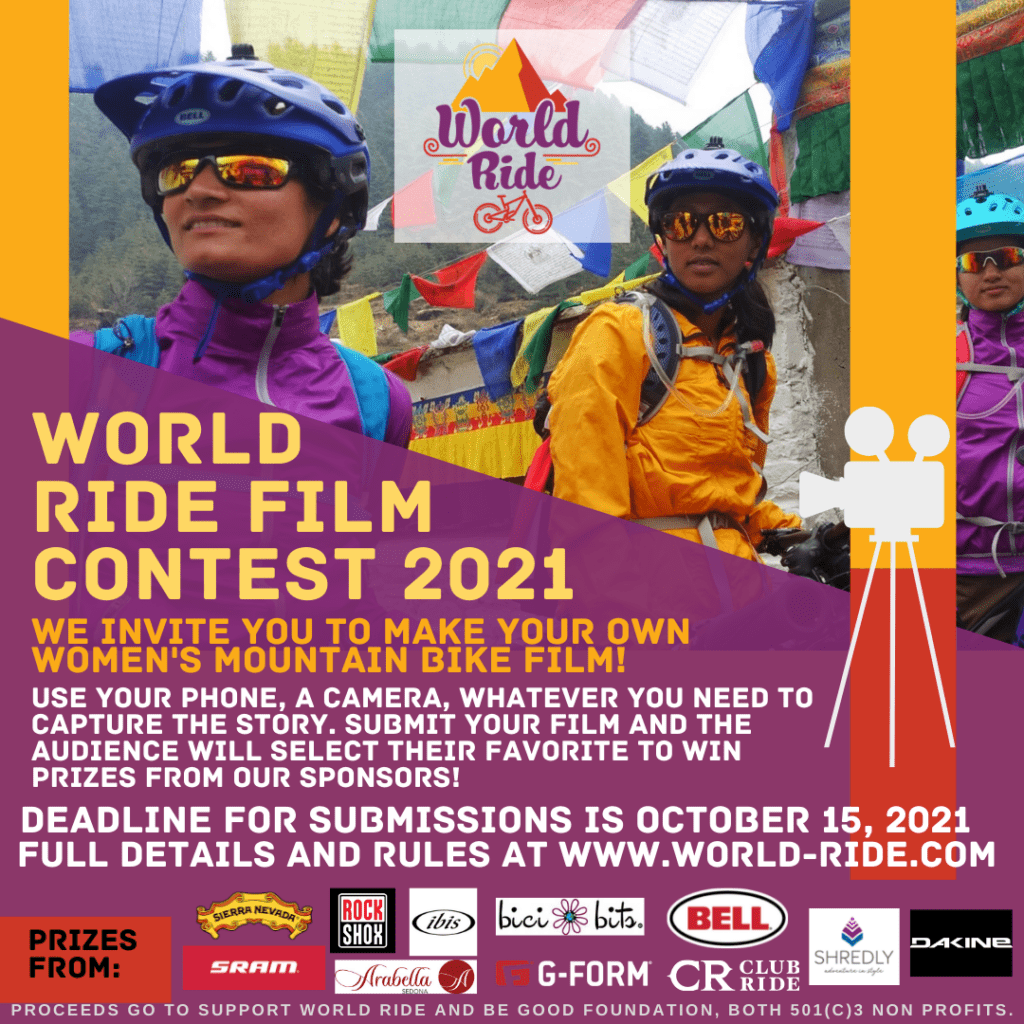 Details and Rules:
Film must be between 3 and 30 minutes in length.
Films can be made by anyone, but must feature women or those who identify as female mountain biking.
Get creative and have fun!
Deadline for submission is October 15th at 11:59pm PST.
The top three winners will receive prizes from our sponsors.
The grand prize winner will receive SRAM G2 RSC Brakeset, $500 toward any World Ride trip, Shredly prize pack, a Bell Bicycle Helmet of your choice, a 2 night stay at Arabella Sedona, Sierra Nevada prize pack, + more!
Second and Third places will also receive prizes from our awesome sponsors.
We will select films to be screened at our October 21st movie night and we will notify you if your film was selected. The films selected to be screened at the movie night will then be voted on by the audience to determine the top 3.
Only one submission for each film. Please send us your very final, finished version.
Please submit your films here.
Get some inspiration and watch last's years top three films:
1st place: Flying Squirrels and Radical Rippers by Skye Schillhammer
This film is about two girls mountain bike programs in Bellingham, WA, the Flying Squirrels and the Radical Rippers and what they are doing to get more young girls into the sport. 
Tied for 2nd Place: Guatemala Women's Bike Library by Chris Gwinner
"This film was created to showcase Guatemala's first women's bike library and the women that have been getting involved. It's been amazing to learn the stories of the women, see them enjoying the mountain bikes, and building such great camaraderie in the weekly groups rides. We hope this video shares a bit of that with the World Ride community."
Tied for 2nd Place: Because My Dad Said it Would be Fun by Carrie Barlau
"This short film is a feeble and amateur attempt to express the love I have for my dad, for mountain biking, and for the girls I met riding my bike!"